Shanghai World Expo′s
Zero Fossil Energy Developments (ZED) Pavilion
Franz Makes a Difference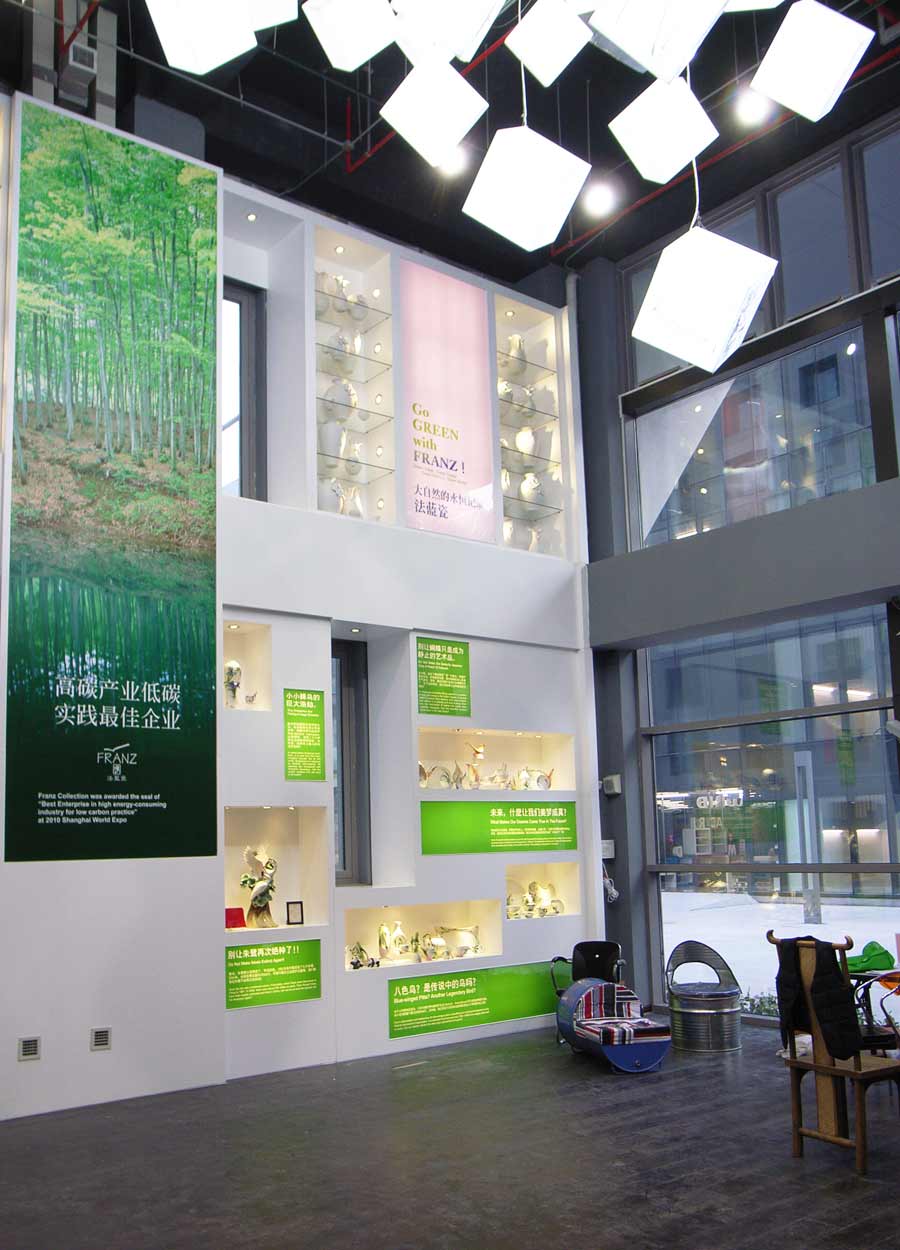 Franz was invited to be part of the 2010 Shanghai World Expo′s ZED Pavilion to showcase the outstanding achievement and innovation of low carbon emission craftsmanship in the exquisite porcelain industry.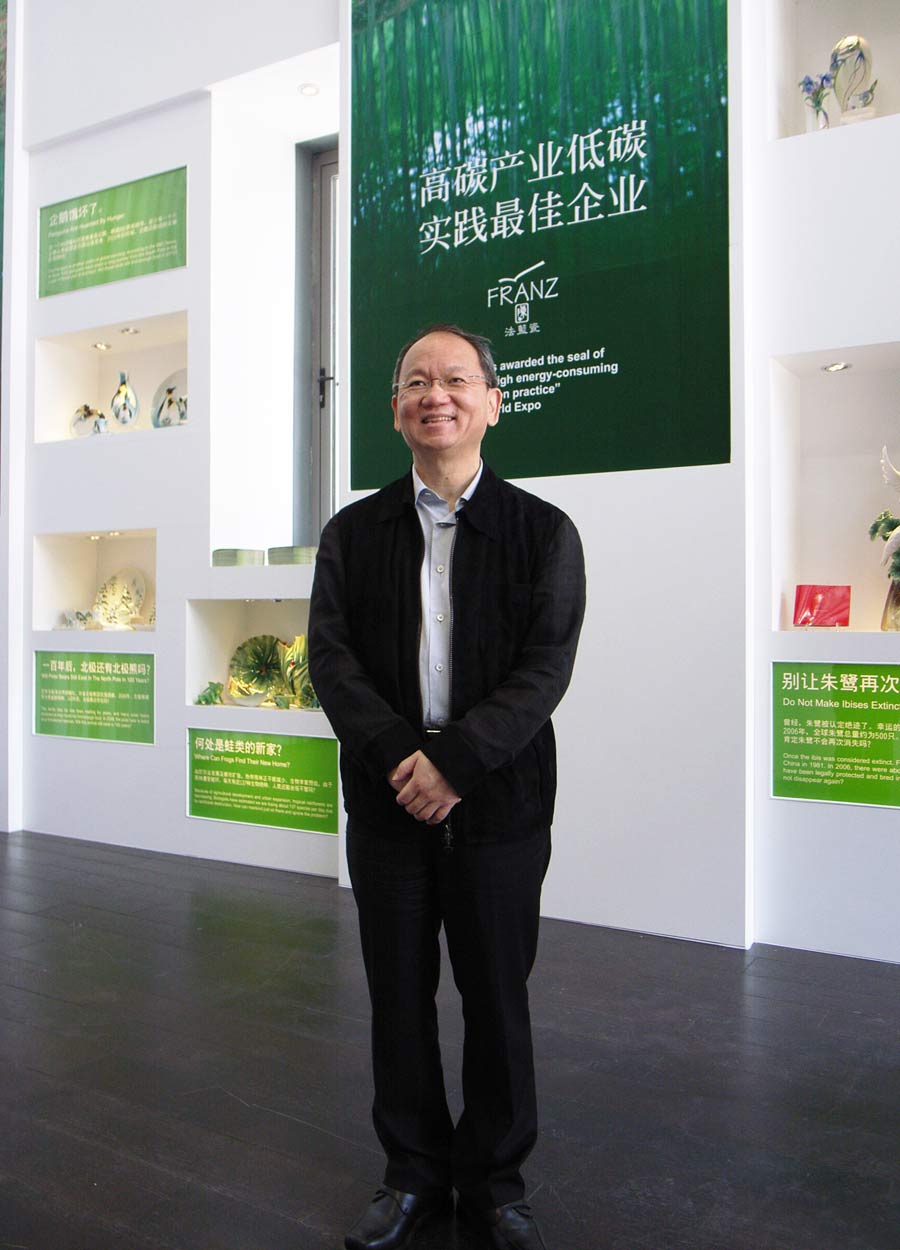 Zero Carbon Emission Makes a Difference
Francis Chen, CEO and founder of Franz believes only products honoring mother nature will last forever. Each and every Franz manufacturing procedure complies with the zero carbon emission concept.

Director of the ZED Pavilion, Chen Shuo, said, "Franz is the most representative corporation in the cultural and creative industries to realize the zero carbon emission concept in the operation of the company as well as the production process.

Most companies only pay attention to the zero carbon emission technologies and ignore the actualization aspect.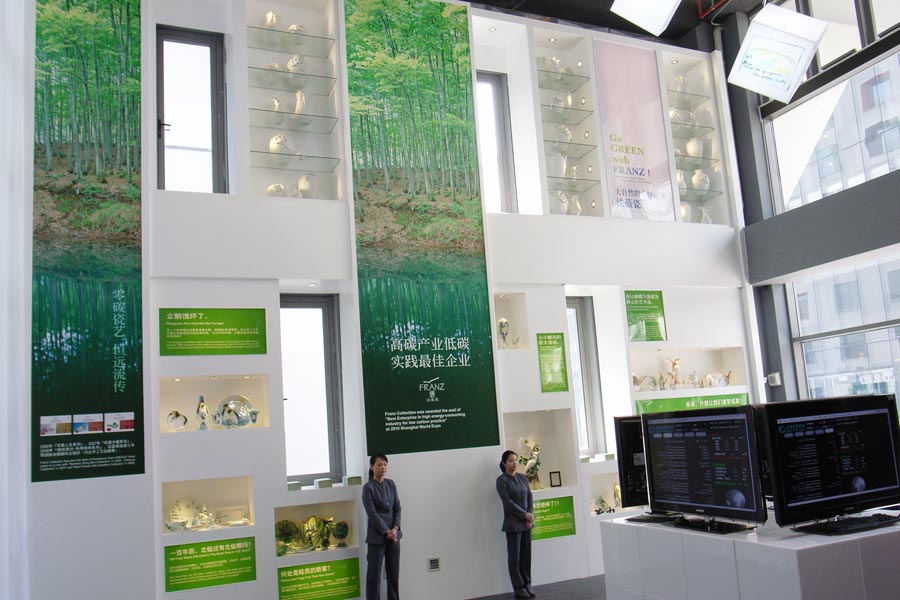 Franz Jingdezhen Park is a green factory. Franz uses electric kilns and high-quality natural gas in lieu of heavy gasoline or fuels that cause high pollution. Furthermore, Franz uses special glaze and clay formula, and is able to reduce power consumption by 30% by lowering the firing temperature by 145 degrees, compared to traditional porcelain manufacturing. Franz uses Pb-free glaze that meets FDA standards, reducing pollution that production might have caused. Supported by technology, it produces translucent under-glazed porcelain with the premise that they will last thousands of years with no heavy metals released from production.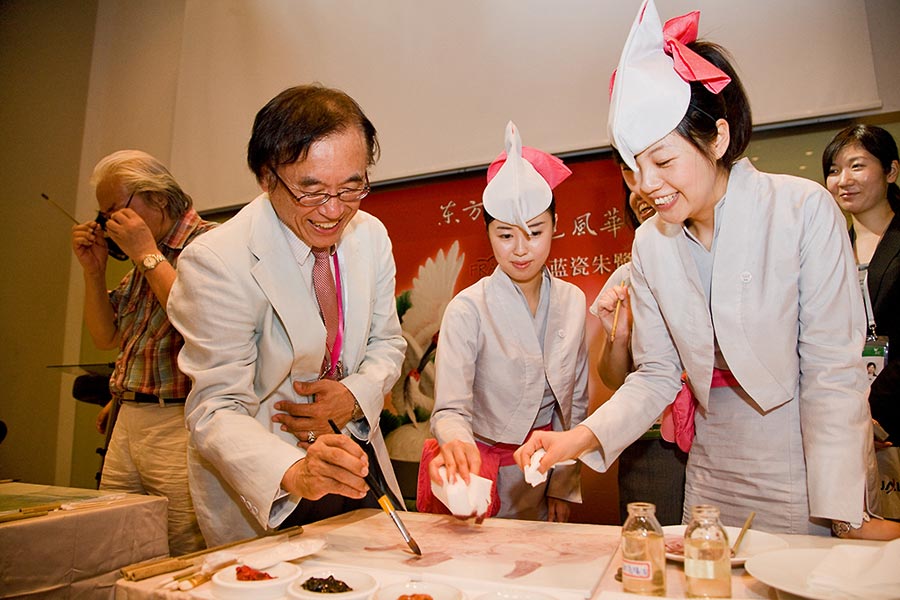 •"Ibis Friendshp" event was held at the 2010 Shanghai World Expo′s ZED Pavilion.
Environmentally Friendly Green Design
Franz is concerned about environmental issues. For this reason, endangered species have become the themes of our designs, such as platalea minor, blue-winged pitta, Taiwan blue magpie, dendrobatidae, white-throated capuchin, ara penguin and polar bear…etc.

In addition, Franz created the Ibis Vase - Destiny Love showcasing ibis couples in the collection to raise the awareness of environmental protection.

Ibis is nicknamed "the pearl of the East" and is the national bird of Japan. The species has once vanished and was successfully restored in Shanxi Province of China so that people can once again witness the beauty of ibis.

China later gave ibises to Japan as a gift to symbolize the friendship between the two countries. An "Ibis Friendship" event was held by Franz at the 2010 Shanghai World Expo′s ZED Pavilion.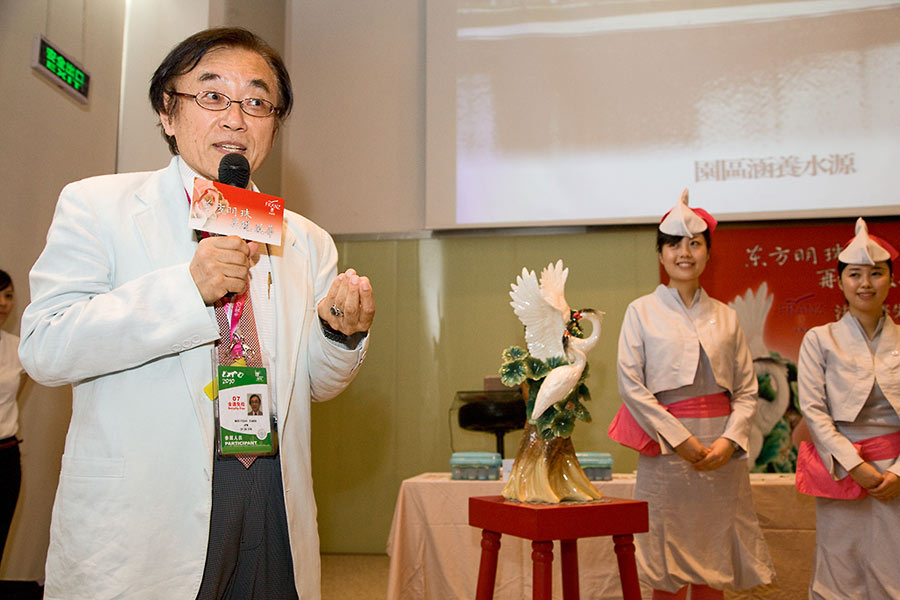 Director of the Japan Pavilion, Noriyoshi Ehara, was a special guest of the event.

Ehara said, "Ibis is not only the messenger of the solid friendship of China and Japan, but also an ambassador of ecology preservation. It is my wish that through beautiful ibises that people around the globe can recognize the significance of nature restoration."