UNESCO
Seal of Excellence for Handicrafts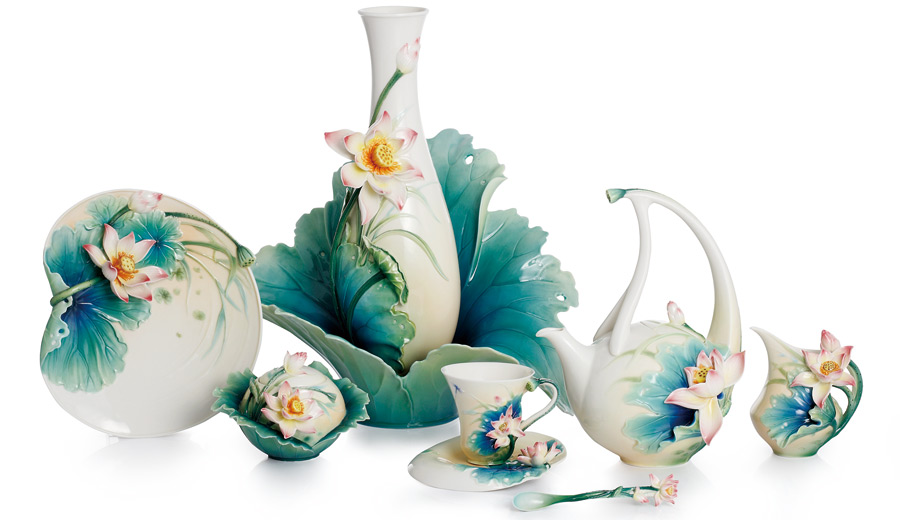 Following the honors of 2006′s Bamboo Song Bird Collection – Oriental Panache, 2007′s Island Beauty –

Hibiscus Flower Collection, and 2008′s Rain Forest Little Dwellers Collection, Franz continues to create innovative collections. This year, Peace & Harmony – Bamboo Collection and Lotus Harmony Collection received the honor of UNESCO Seal of Excellence for Handicrafts.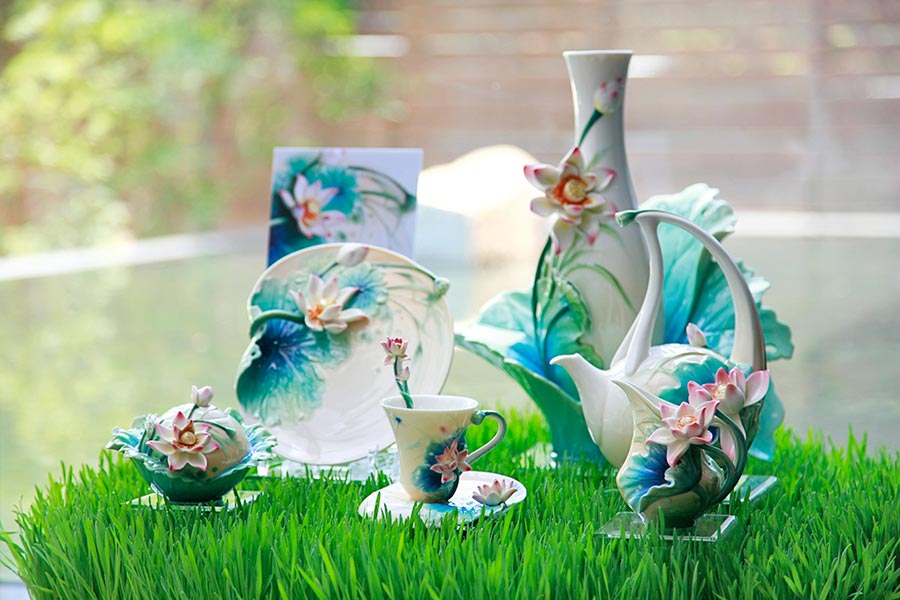 Peace & Harmony – Bamboo Collection is inspired by Free and Easy Wandering, a story written by the great Chinese philosopher, Zhuang-zi. Designer, Li Jie-wen's is able to accomplish her ultimate goal of transferring Zhuang-zi's fabled problem free life on to and within this unique piece of porcelain.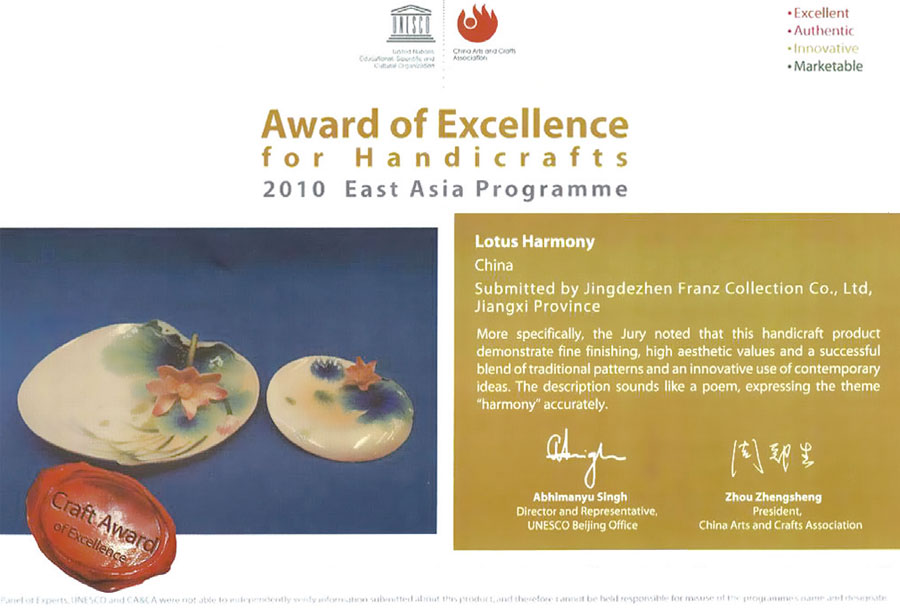 The porcelain pieces are streamlined in styling and sophisticated in color, creating an endless illusion for viewers.

The embellished green bamboo leaves allows viewers to fall into the imagination of a free and unfettered life.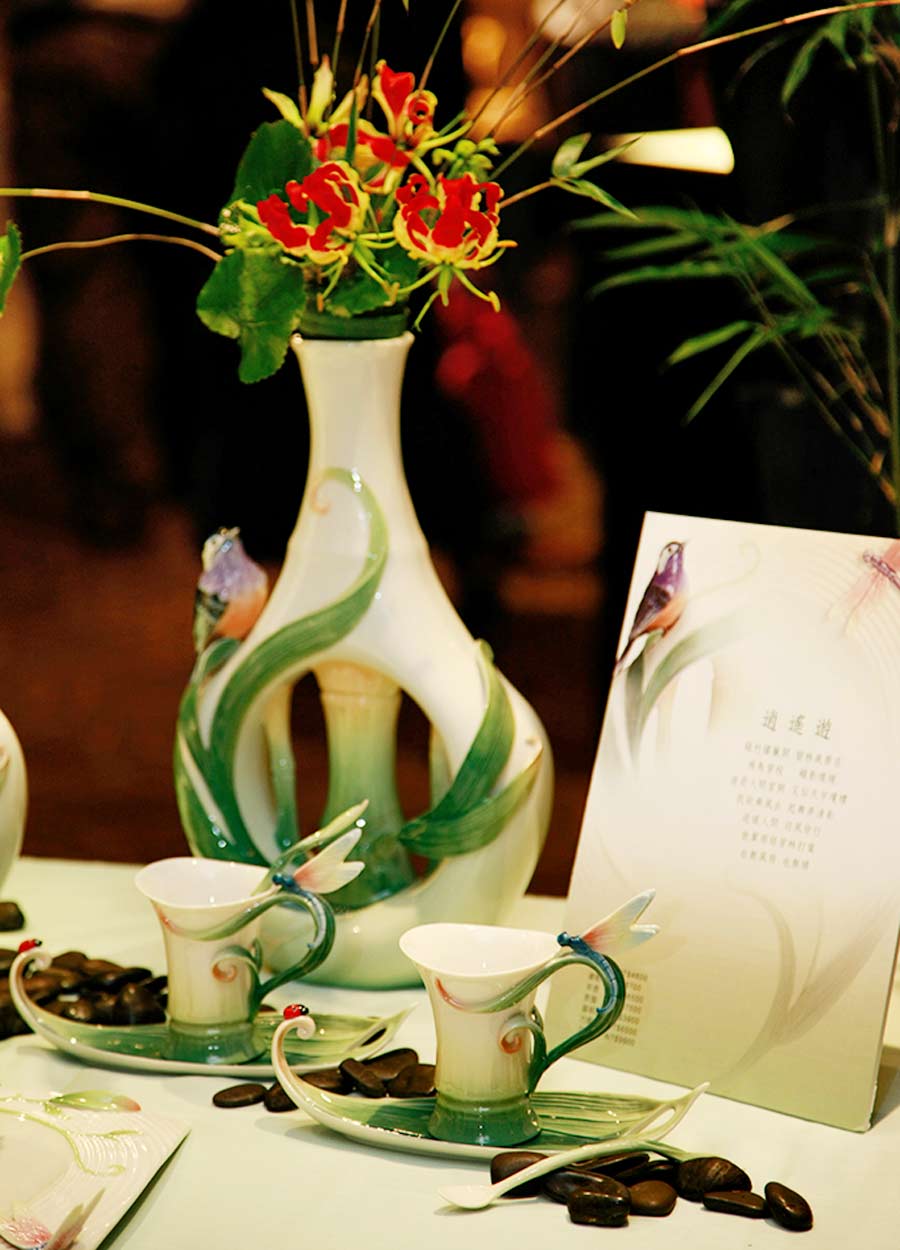 Another collection, Lotus Harmony, features leaves in jade green color diffusing the most natural beauty in mother nature.

Warm sunlight shines through the green bamboos, while the white lotus is poised handsomely under the glistened sunlight.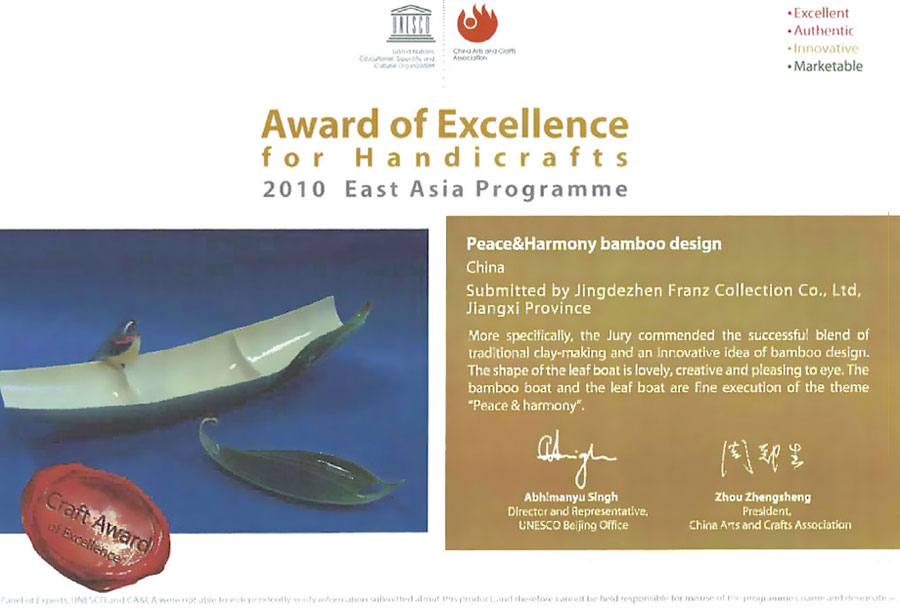 The two collections demonstrate the ecological consciousness and loving respect for mother nature by Franz.

It is a great honor for Franz to win these coveted awards from the UNESCO judges.