The Flaming Soul
Van Gogh Collection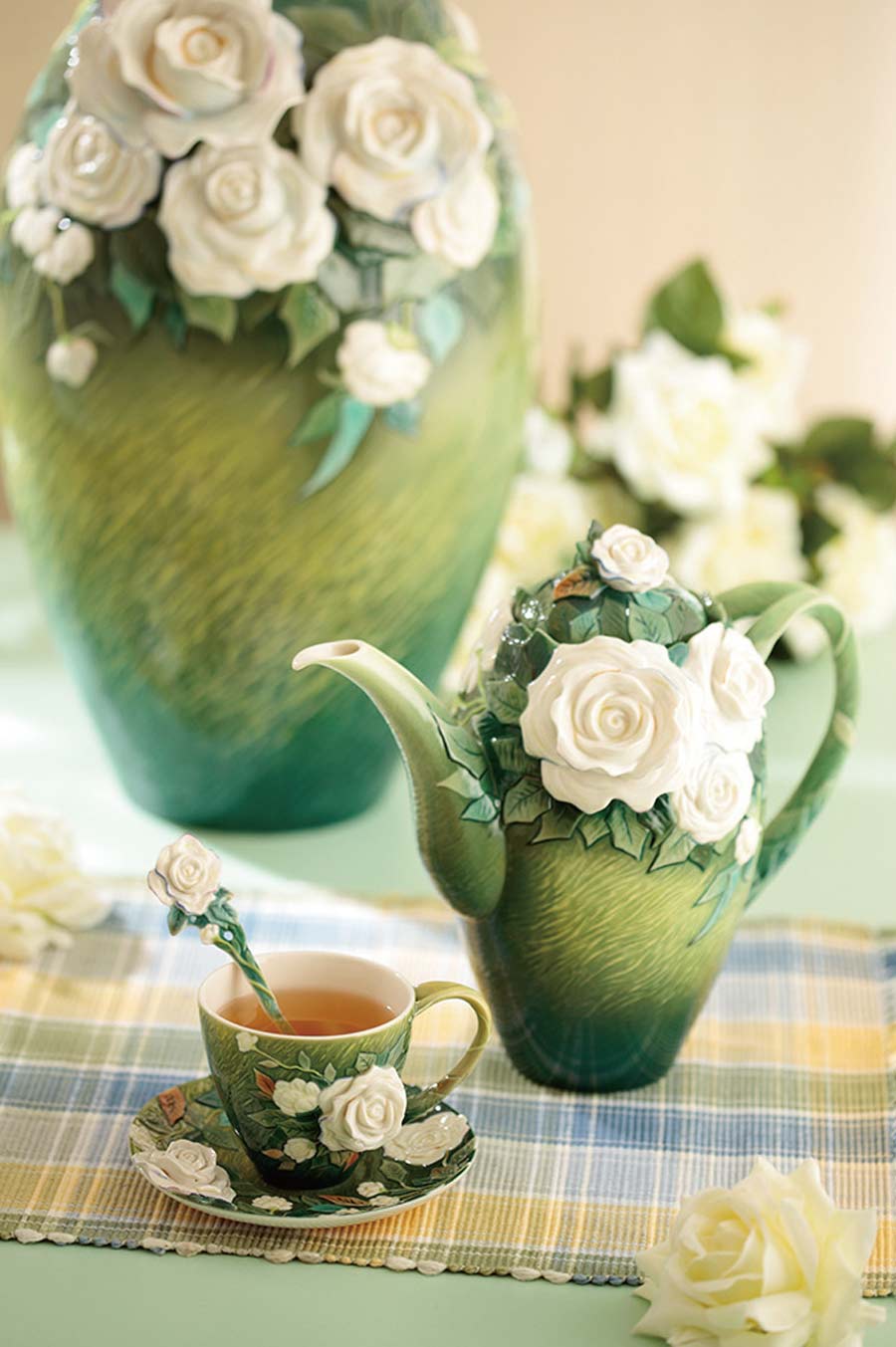 – White roses in a green vase –
This inspiration comes from Van Gogh's 1890 painting "Roses." Van Gogh always loved to use plants as the themes of his paintings, including sunflowers, irises and thistles. People familiar with Van Gogh know that he utilized roses and peonies later in life.

Though lonely and sad most of his life Van Gogh was happiest just before dying in 1890 while under Dr. Gachet's care. This painting was done during that period. The rose is a symbol of romance and happiness.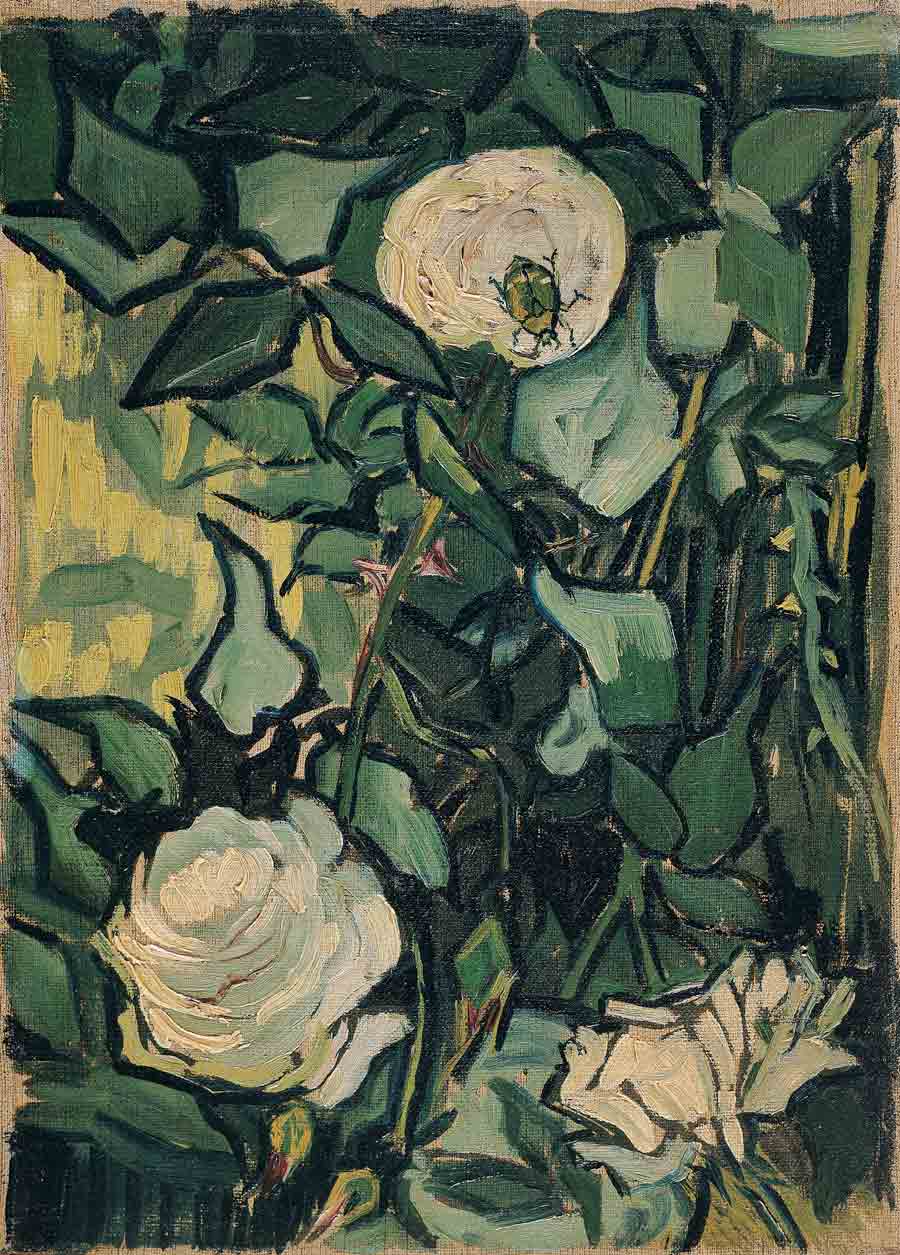 •Roses 1890 / Oil on canvas 34 cm x 24 cm Van Gogh Museum Amsterdam
In contrast to the strong and bright sunflowers, the colors used in the painting are moderate compared to his earlier paintings. Simple white and green colors were used to show a beautiful world.

Franz designer, Junnie Fu carefully transformed the warm green into an oval vase with the white roses blossoming in the mouth as a bunch of graceful roses, depicting a romantic and beautiful world.