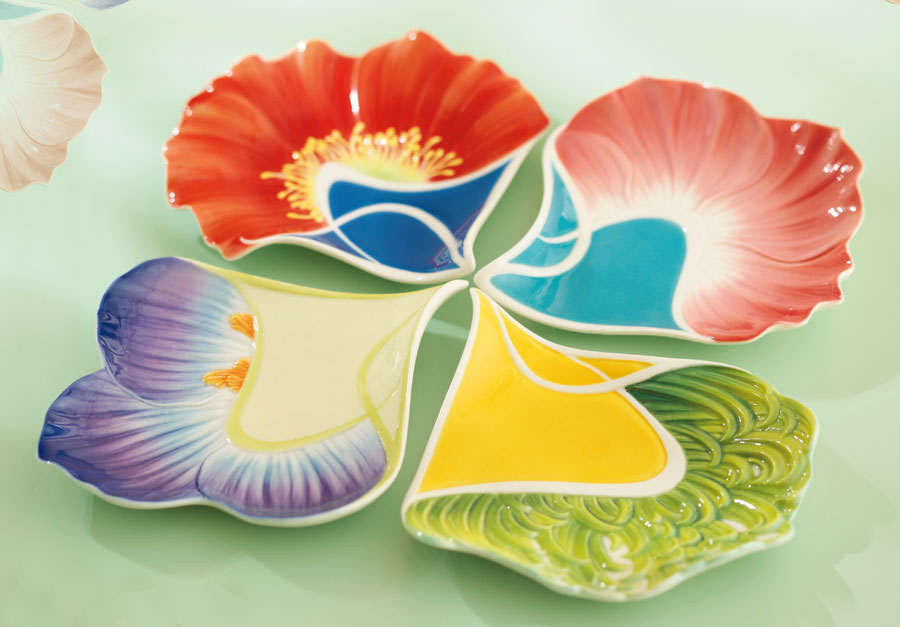 Symphony of Four Seasons
If we refer to the four seasons in a color palette, then the spring colors are vibrant emerald green, summer colors are carefree with a cloudless blue sky.

Autumn colors are golden brown rice ear swinging in the breeze or poetic yellow leaves lying on the ground, and the winter colors are mysterious hexagonal snowflakes floating in the pure white sky.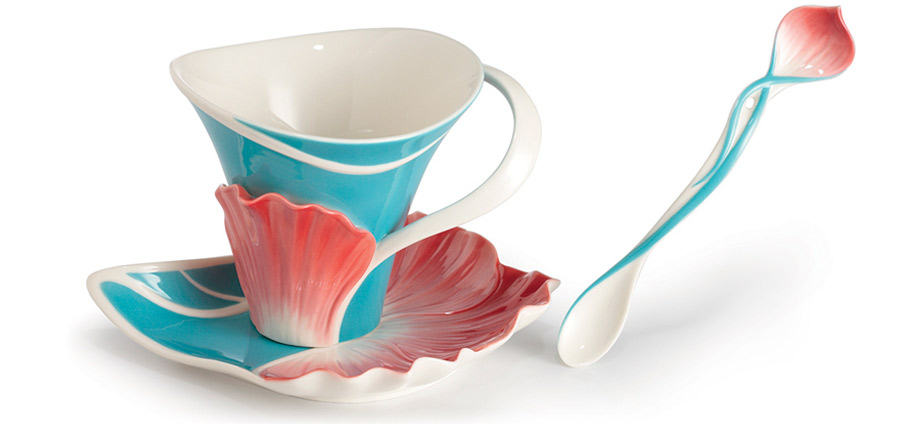 The beauty of four seasons is defined by its ever changing colors. The Symphony of Four Seasons Collection truthfully records the magnificent color palette of nature and is inspired by the flowers of all four seasons.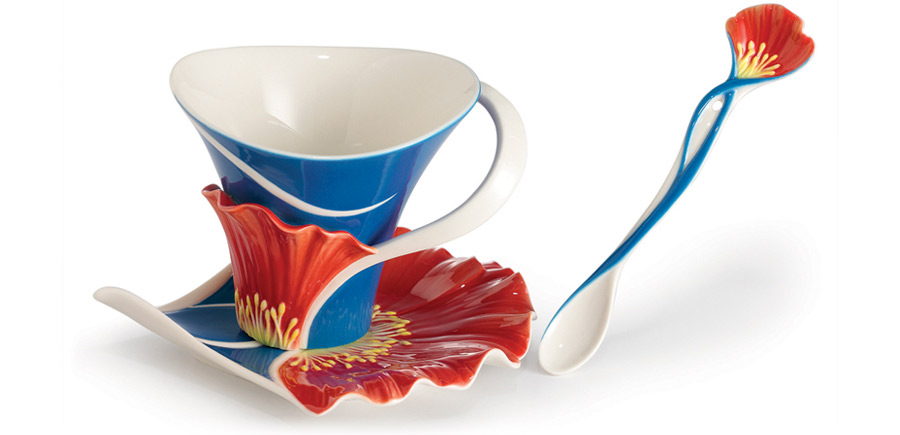 Designers of this collection ingeniously abstract flowers depicted in the prints by Art Nouveau artist, Alphonse Mucha, representing four different seasons.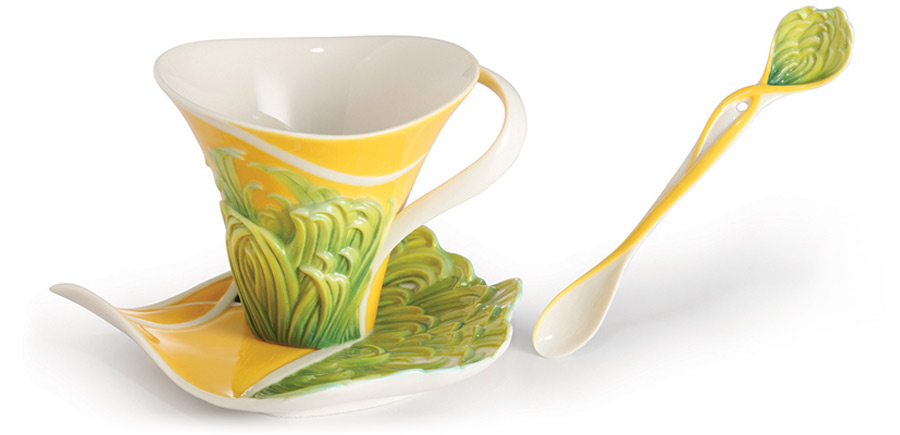 Periwinkle, poppy, and chrysanthemum surrounding the delicate women in his prints to interpret the natural beauty of spring, summer, and autumn respectively, and crocus, its flower blossoms when snow melts at the end of winter, to represent winter.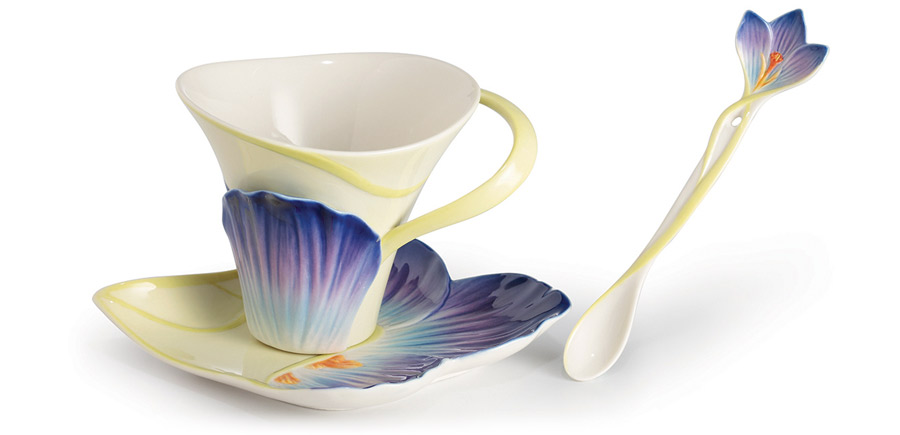 The set of four cups and saucers of the collection is like four flowers blossoming at the same time.

Designers artfully streamline the styling of the flowers, so the seasonal flowers are simple yet manage to demonstrate the essence of Art Nouveau.