The Flaming Soul
Van Gogh Collection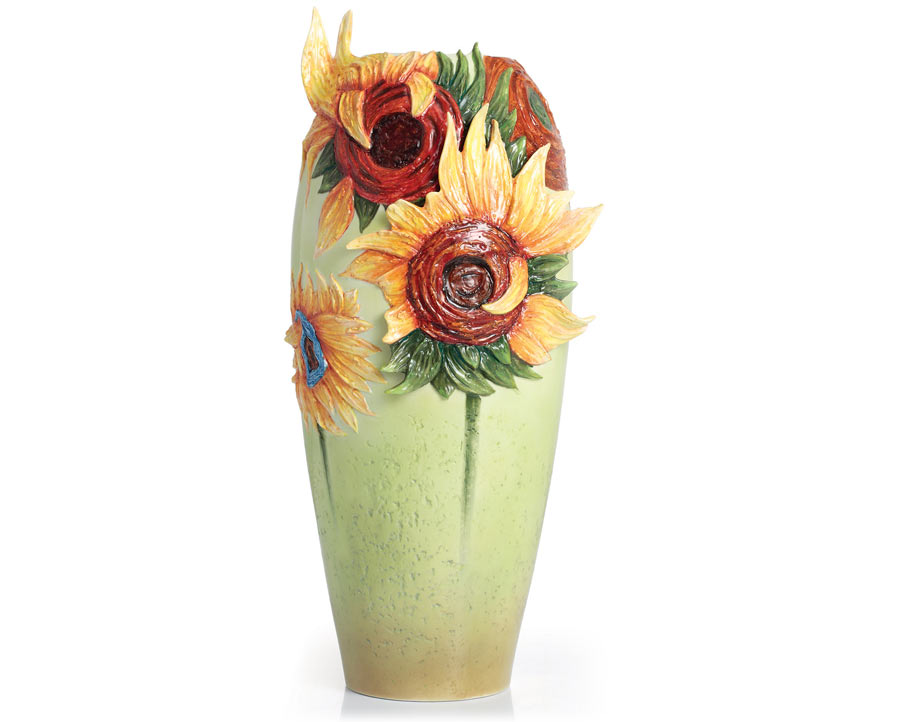 – Sunflowers –
The inspiration comes from Van Gogh's painting "Sunflowers" of 1889.

In order to welcome his good friend Gauguin, Van Gogh decorated the room with passionate and bright sunflowers to express their friendship.

Van Gogh created a whole series of artwork based on sunflowers; showing every stage of their life from blossom to wilt. The sunflowers in the painting depict passion, love and strong vitality.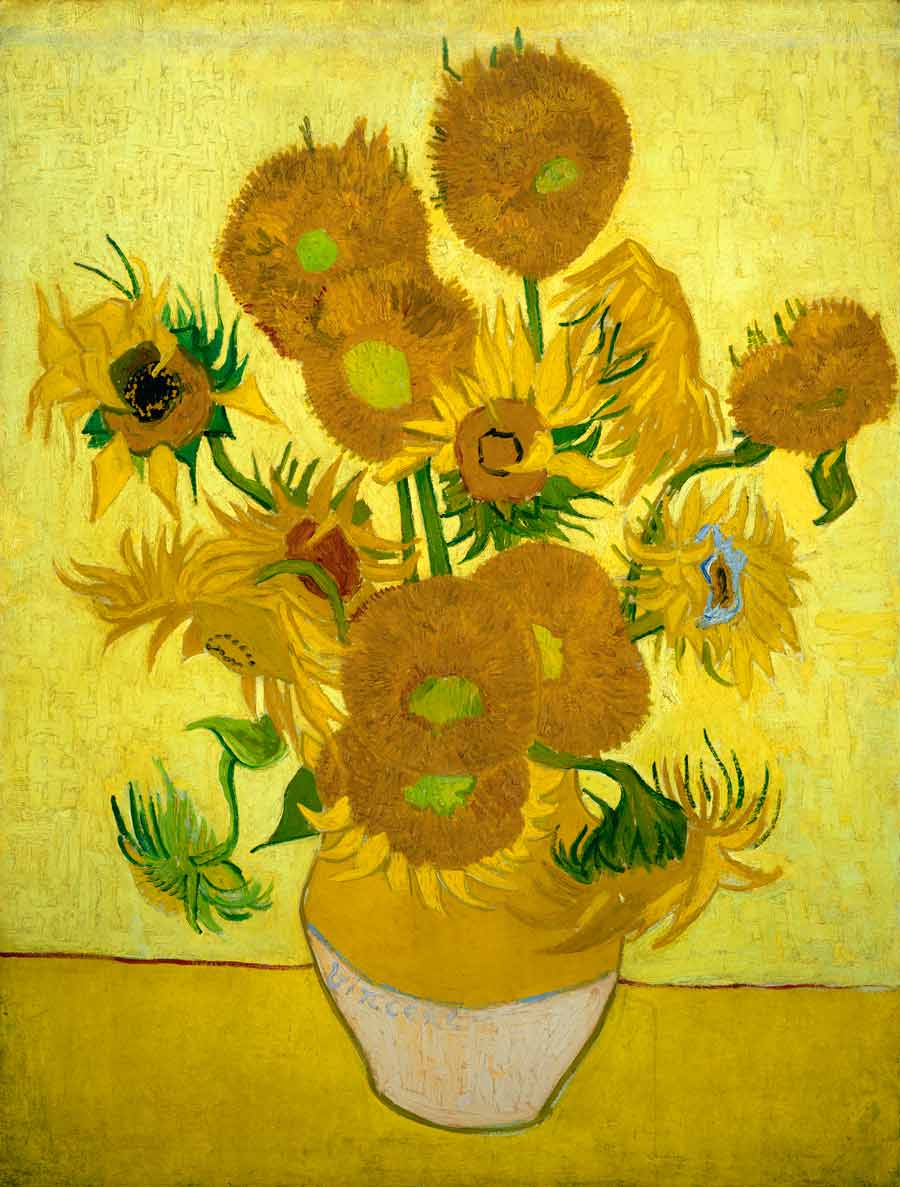 •Sunflowers 1889 / Oil on canvas 95 cm x 73 cm Van Gogh Museum Amsterdam
Franz designers used the main element in the painting to create this artwork, transforming the vase into Van Gogh's canvas.

The sunflower petals were sculpted in three dimension and hand-painted in fine detail, showing the deep texture of the oil painting, while mirroring Van Gogh's passion.