The Flaming Soul
Van Gogh Collection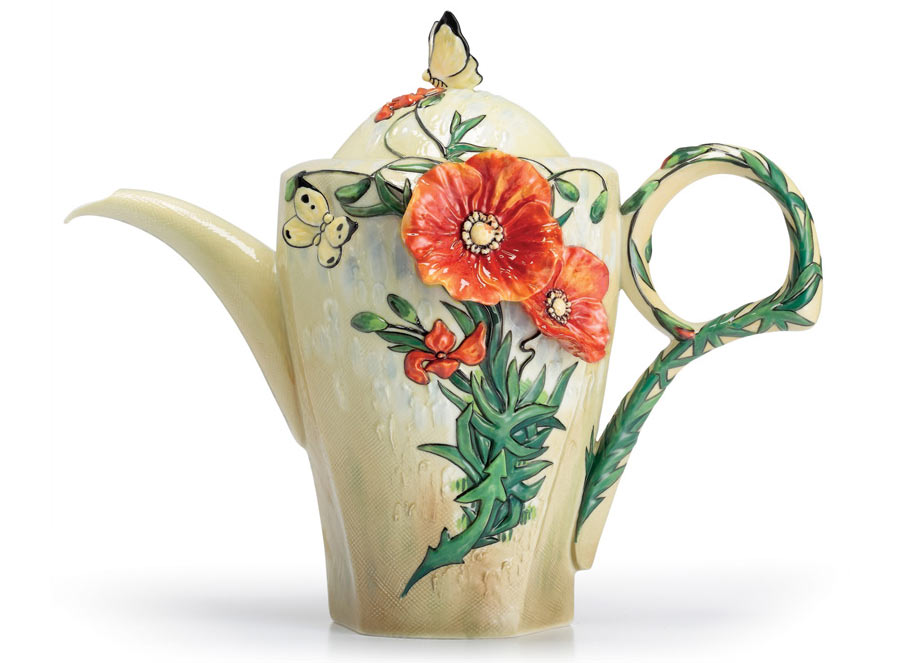 – Almond Blossom –
The inspiration comes from Van Gogh's 1890 painting "Butterflies and poppies." Van Gogh was living in the rest home and used the garden scene to create this painting.

Van Gogh's vast collection of Japanese paintings weighed heavily on this piece of artwork. The composition of the poppies and butterflies are typical of Japanese painting.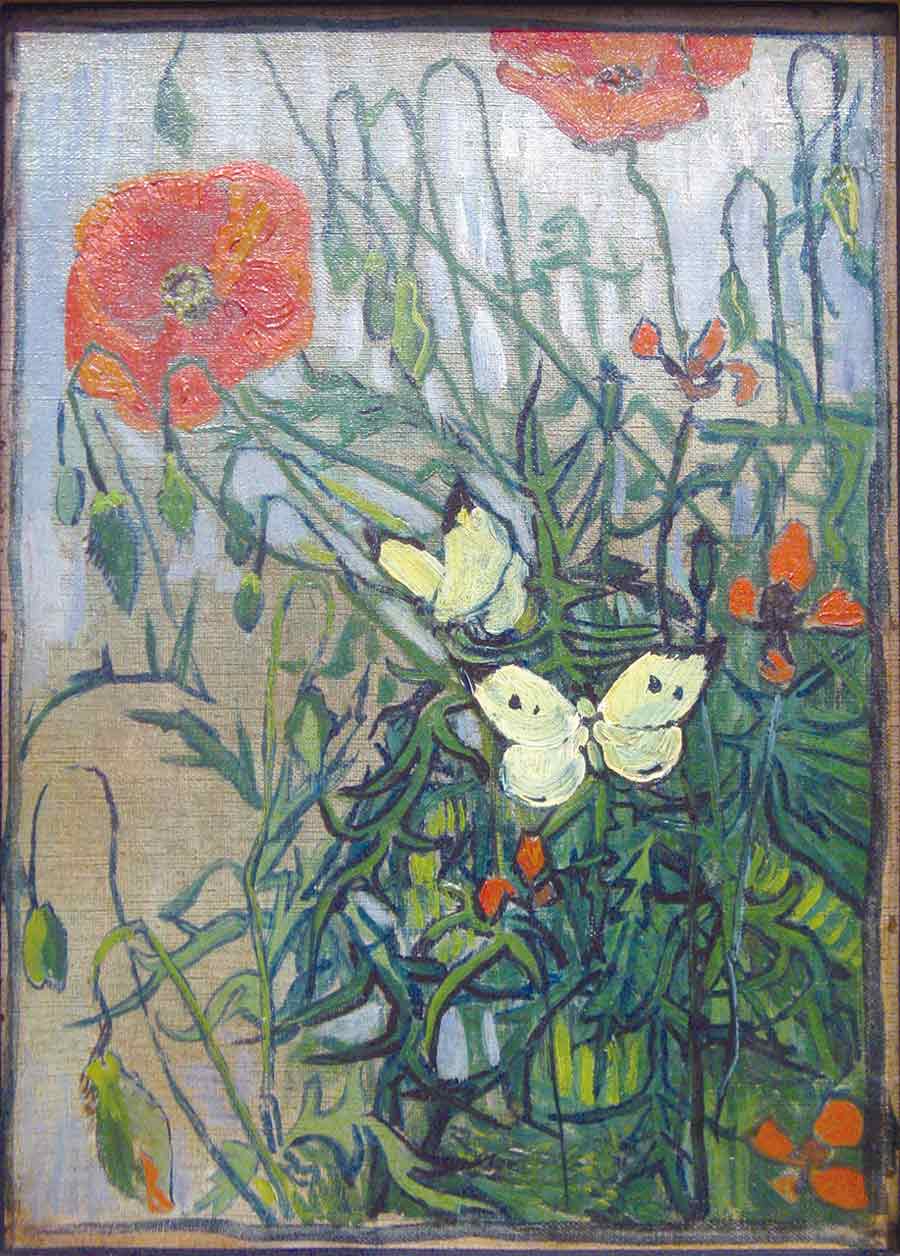 •Butterflies and poppies 1890 / Oil on canvas 34 cm x 26 cm Van Gogh Museum Amsterdam
As yellow and green integrate in the background, red poppies and pink white butterflies attract the viewer's attention.

Our designer drew the essence of the painting and transformed the vase into a canvas.

With blossoming flowers in three dimensions and the butterflies on the vase, the artwork seems to bring out Van Gogh's driven personality.