The Flaming Soul
Van Gogh Collection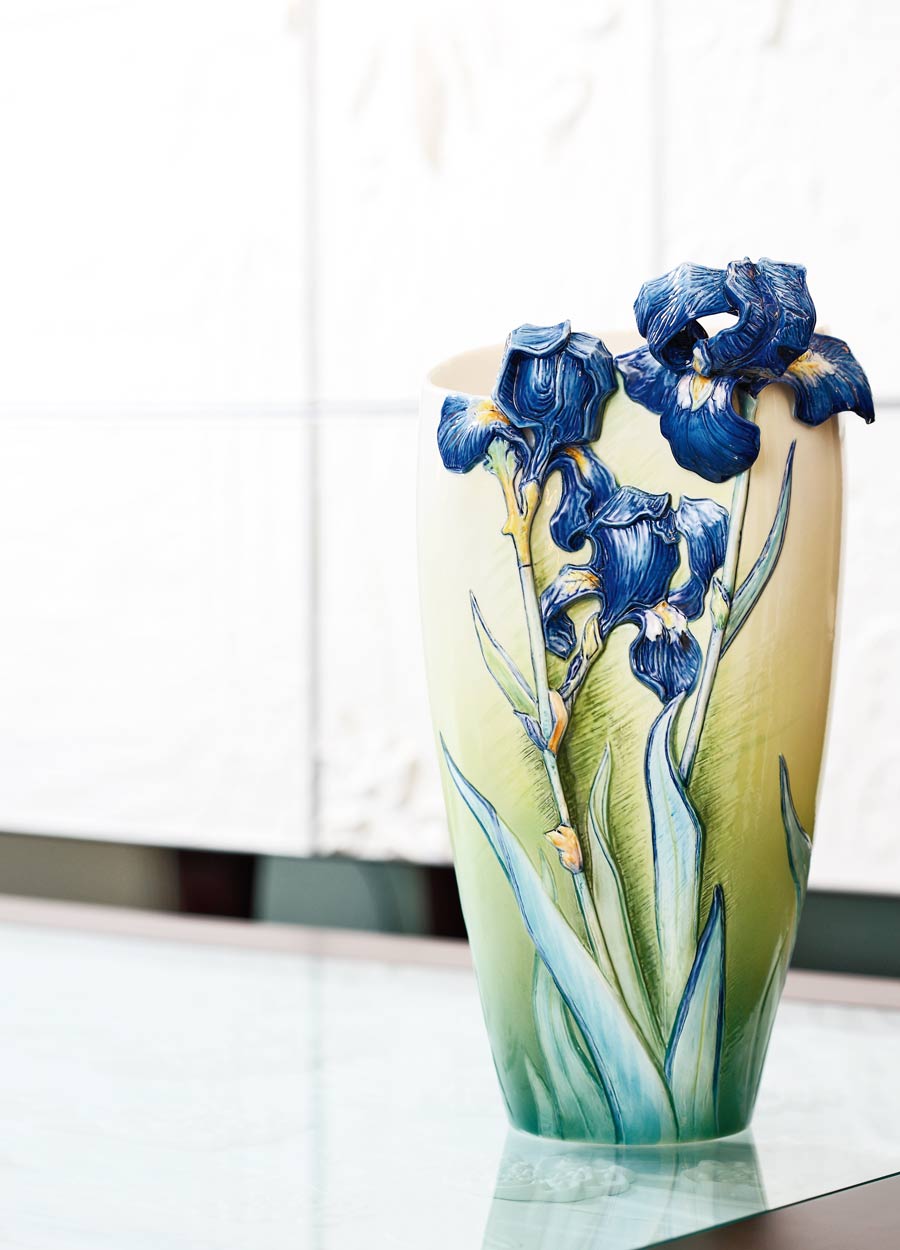 In the last two years of Van Gogh′s life (1888,1890), he was admitted to a hospital after a vehement quarrel with Gauguin.

While suffering thru this period, his paintings reveal loneliness and conflict with occasional times of contentment. These paintings fully demonstrate Van Gogh′s persistence and zest for life.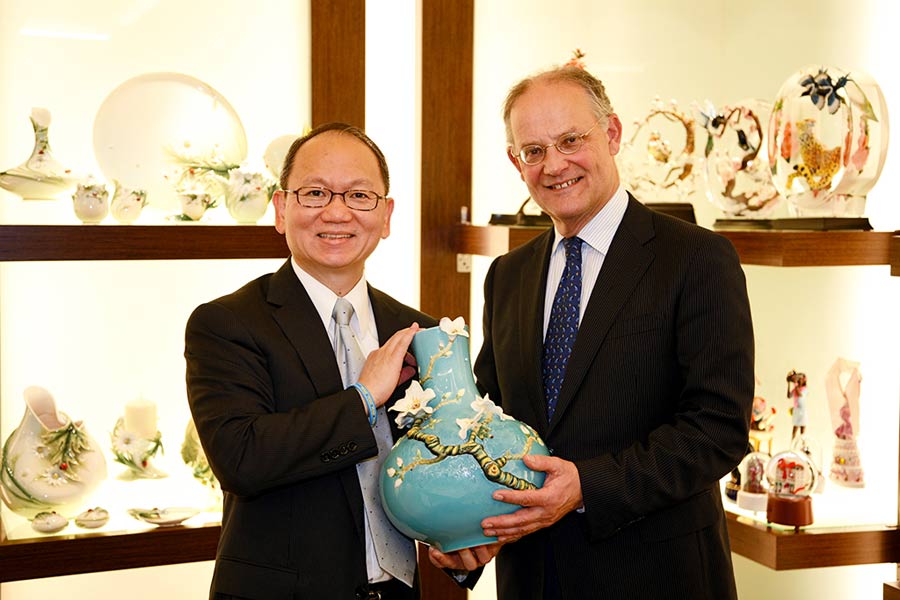 Van Gogh's true personality as manifested in his artwork has been successfully transformed into this dimensional feast for the eyes.

The rich texture of the original painting is carefully preserved with advanced techniques in the creation of this collection.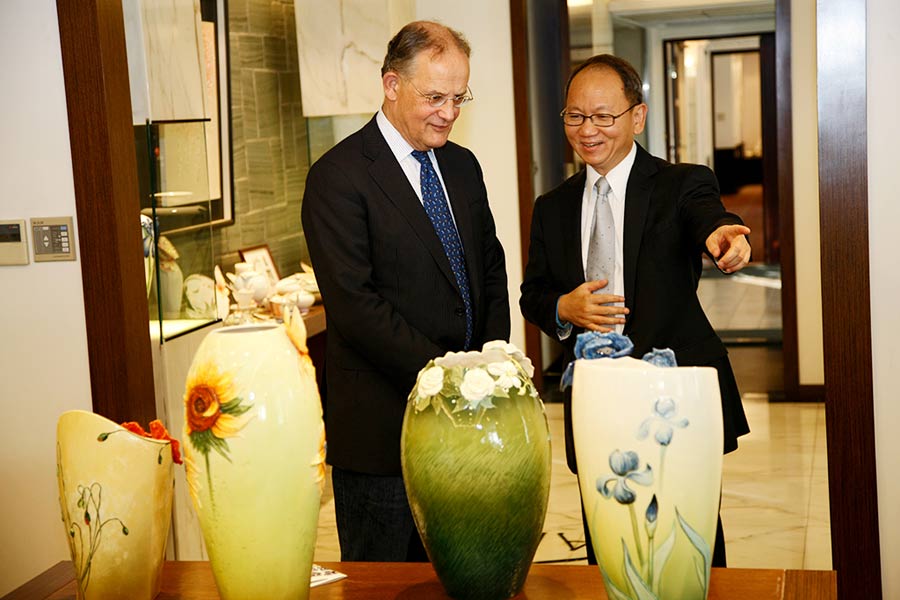 •The Managing Director of Van Gogh Museum Amsterdam
A complex color layering technique is utilized to present the brush touch of an oil painting, while hand painting of the flowers and leaves successfully showcases the intricate variation of color combinations.

Sculpture and molding techniques are leveraged to enrich the dimensions of flowers making them even more life like. We are pleased to pay tribute via this auspicious collection of fine functional art to this master painter.


Magnificent irises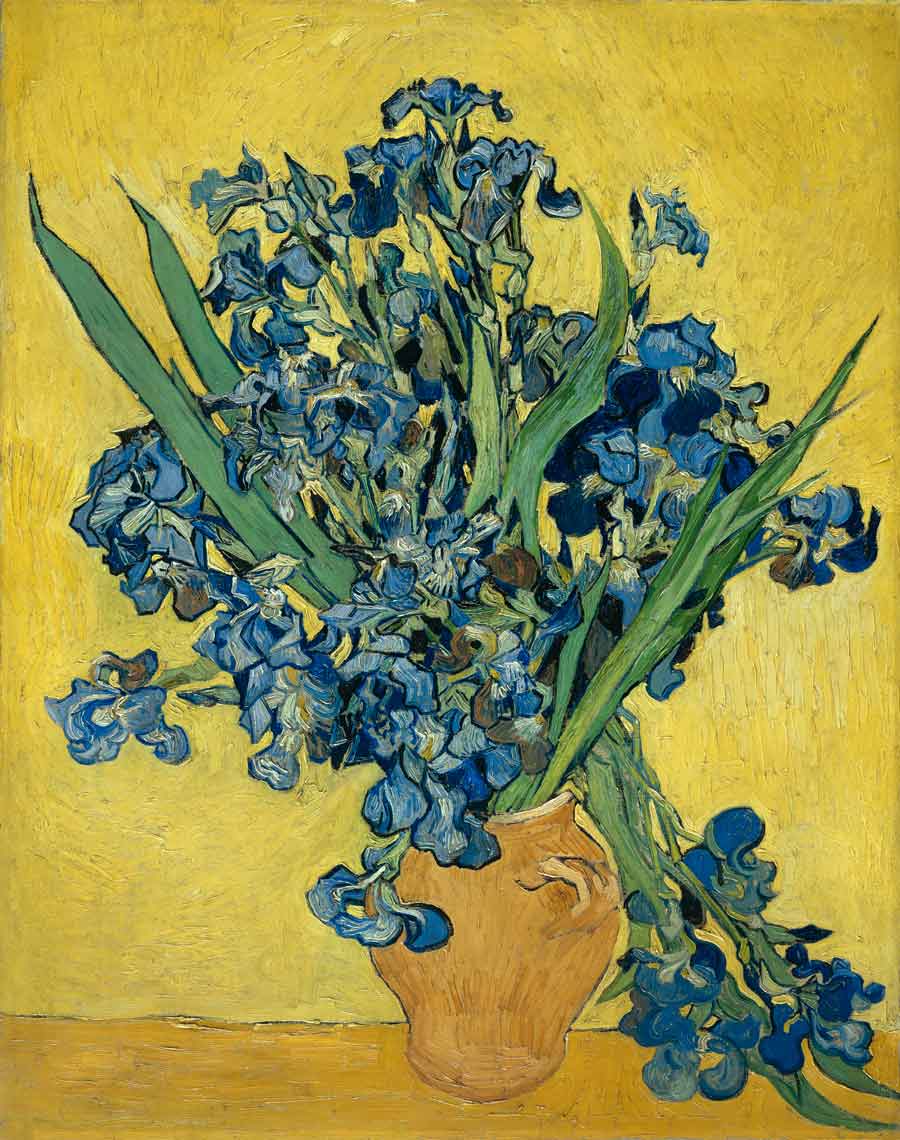 •Irises 1890
Oil on canvas 92 cm x 74 cm Van Gogh Museum Amsterdam
The inspiration comes from Van Gogh's 1890 painting "Irises." With mental illness, Van Gogh was hospitalized in the French rest-home Saint-Rémy in 1889. He depended on creation to control his condition.

This painting was done during this period. Van Gogh painted the blossoming irises in a vase, bringing life to every flower with his unique style and deep passion. Franz designers used the main element in the painting to create this artwork, transforming the vase into Van Gogh's canvas.

The details are hand-painted, and layers of colors complete the touch of an oil painting. The triangle indentation in the middle adds gradation to the three-dimensional flowers so that the irises seem to blossom freely along the vase.