– The realm of dreams –
Philadelphia Museum of Art Collection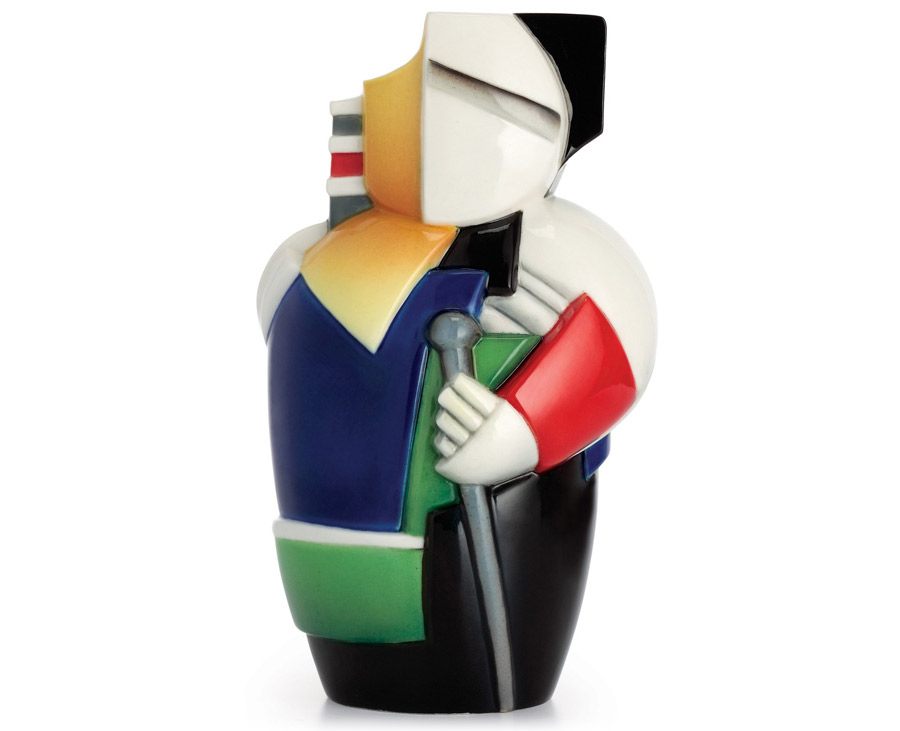 Man with a Cane
The inspiration comes from Léger's 1920 painting "Man with a cane (first state)." Léger's painting expresses the style of Cubism.

This porcelain piece portrays characters of different angles in the painting. The cubic forms of robots are used for this creation. Both sides of the vase show a man with a cane as the theme.

Legér's painting expresses a strong cubism style. He considered the figure of a human no more important than that of a key or a bicycle.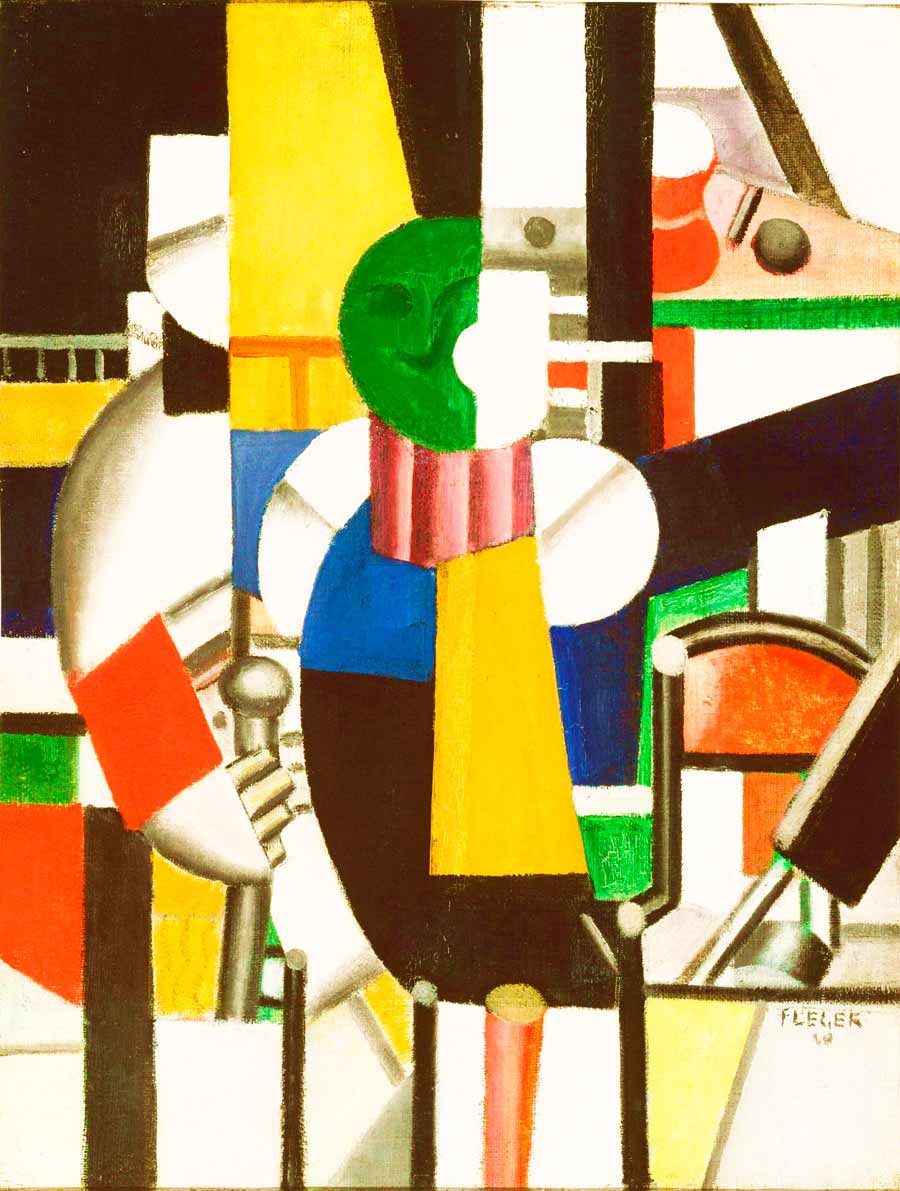 • Fernand Léger / Man with a Cane (First State) 1920
Oil on canvas 25-5/8 x 19-9/16 inches Philadephia Museum of Art
The painting "Man with a cane (first state)" uses the geometric shape of a robot. Though flat, the picture shows the front, the back and the inner side of a man, reconstructing a human figure.

The porcelain piece "Man with a cane" uses three-dimensional creation to decompose the two-dimensional picture.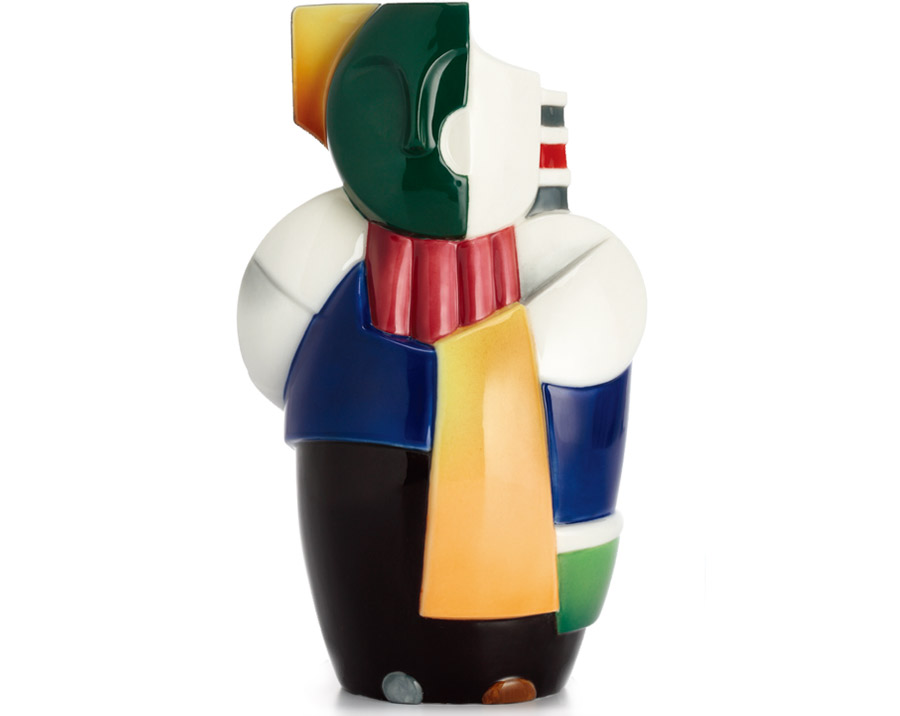 Abstract geometric color patterns are reconstructed to form a vase in the shape of a robot. The vase takes different angles of the painting and uses the man with a cane and the waiter with a napkin as its theme, providing a new interpretation of cubism.

The piece can be appreciated from the front, the back and expresses the "inner" side of man. It is an interpretation of the great spirit "The goal of life is service."