The realm of dreams
Philadelphia Museum of Art Collection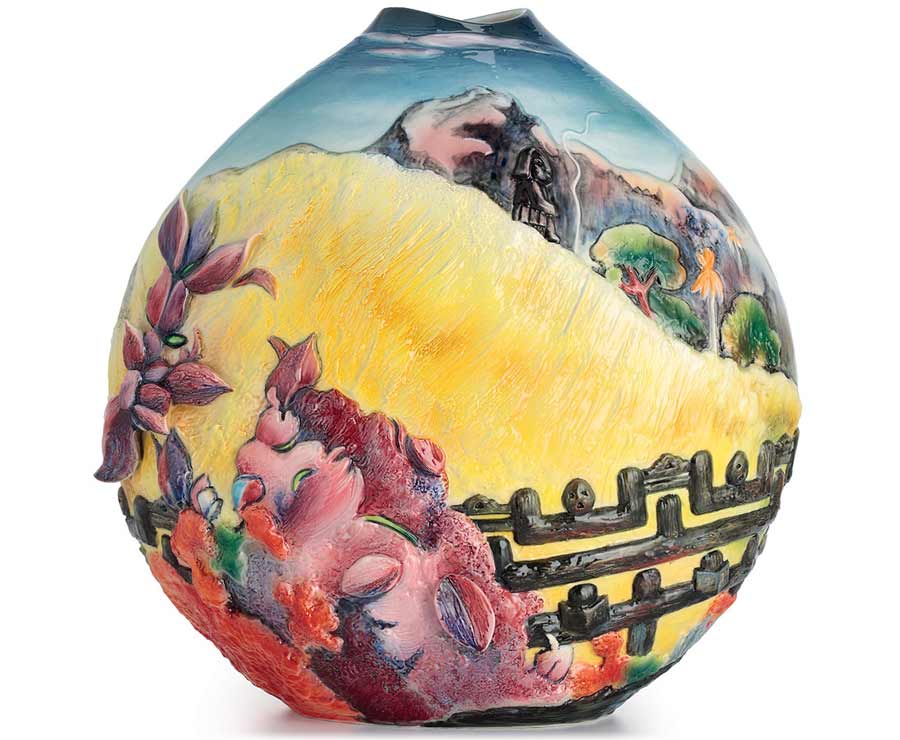 – Sacred Mountain –
This artwork is inspired by Gauguin's 1892 painting "The sacred mountain (Parahi Te Marae)." Tahiti was Gauguin's tropical paradise. He was there to find inspiration.

The bright, yellow mountain and purple flowers symbolize passion and vitality. The skull means new life.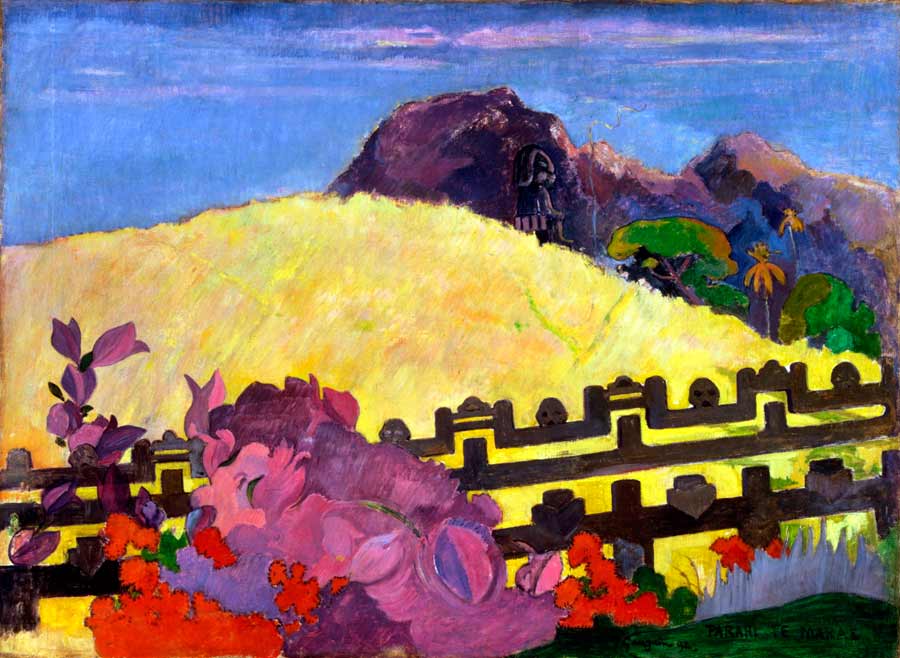 • Paul Gauguin / The Sacred Mountain 1892
Oil on canvas 26 x 35 inches Philadephia Museum of Art
In this dream like world, the golden field and colorful tropical plants glitter.

Gauguin seemed to have his eyes closed to fully experience this colorful and exotic paradise.