The realm of dreams
Philadelphia Museum of Art Collection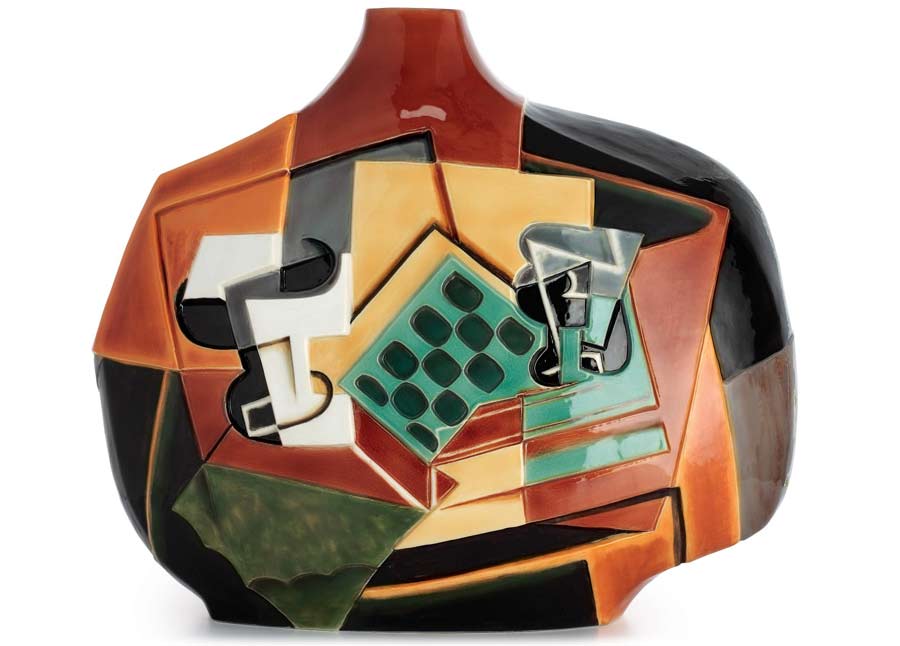 – Chess and Cup & Saucer –
The inspiration comes from Juan Gris' 1917 painting "Chessboard, Glass, and Dish." Gris was a master in using light, shadow and layer effects to create geometric patterns. He was a genius at showing two-dimensional objects in 3-D style.

He once said "Cézanne transformed a bottle into a cylinder and I turned a cylinder into a bottle, with a unique bottleneck." For "Chess and cup & saucer", space and time seem to solidify on the vase which looks like pieces of broken mirror with the collage of geometric patterns piling up.

The cup & saucer and chessboard look as if they were going to fall from the vase. However, the painter created a harmonious balance with simple and plain colors.

This art piece conveys the meaning of meditation. The empty chessboard and cup flow in the realm of a dream. The atmosphere is so simple and quiet as if one was in a peaceful space and the mind was in its most stable status.